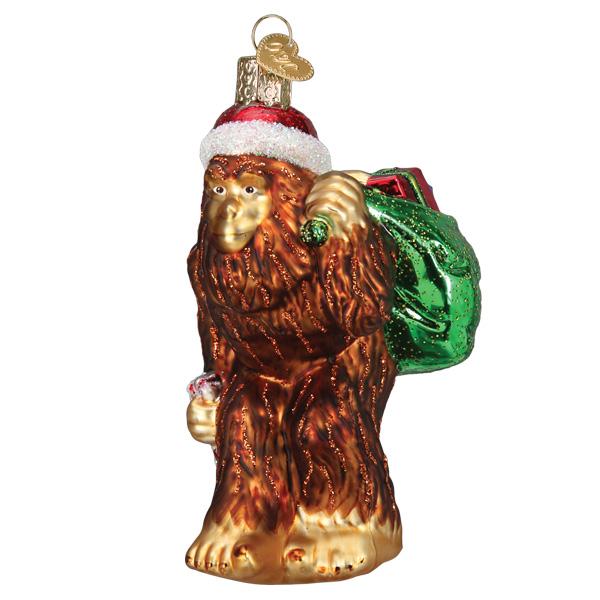 Santa Sasquatch Ornament Old World Christmas 24213
Santa Sasquatch Christmas Ornament
24213 Old World Christmas
Dimensions: 4.5 X 3 X 2.5 (HxLxW)
Mouth-blown, hand-painted glass ornament.
Free gift box (may be a plain box)

With so many good girls and boys in the world, Santa has had to call in reinforcements. This year, Sasquatch has volunteered! Santa and Sasquatch have so much in common. They are living legends who are rarely seen in action. This partnership is perfection and filled with magic and mystery.