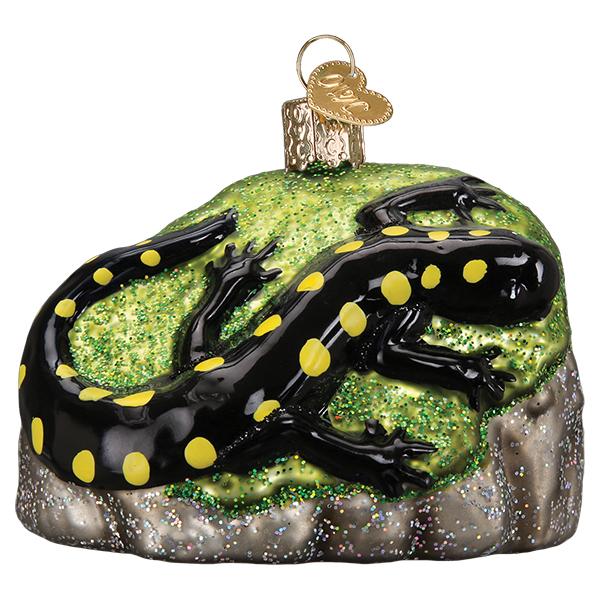 Salamander Old World Christmas Ornament 12561
Salamander Christmas Ornament
Size: 2.5 X 2.5 X 3.25 (HxLxW)
SKU: #12561
Old World Christmas.
Material: Mouth-blown, hand-painted glass.
Includes a free gift box (may be a plain box)
Salamanders are amphibians that look like lizards, with slender bodies, short legs, and a long tail. The salamander represents immorality, rebirth, passion and the ability to withstand flames. This makes them a symbol of firemen and trucks.