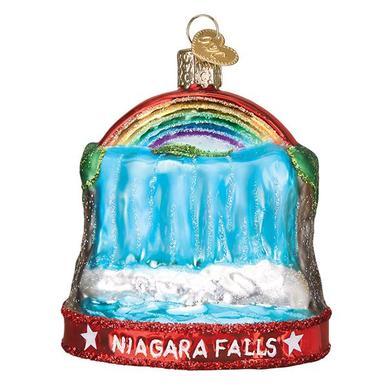 Niagara Falls 36268 Old World Christmas Ornament
Niagara Falls Christmas Ornament
36268 Old World Christmas
Introduced 2019
Size: Approx. 2.75 X 3 X 3.5"
Includes Free Gift Box (may be plain box)
Made of mouth blown, hand painted glass
Niagara Falls is a collection of three waterfalls that sit on the border of the U.S. and Canada. Known for its beauty and hydroelectric power, Niagara Falls welcomes millions of visitors each year. At its peak, as much as 225,000 cubic feet of water rush over the falls each second.