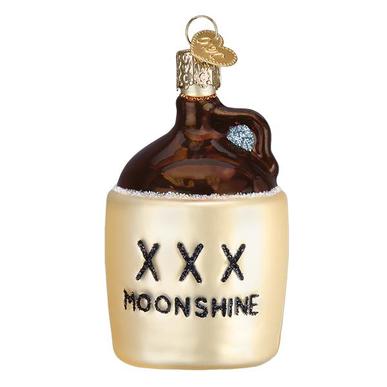 Moonshine 32397 Old World Christmas Ornament
Moonshine Christmas Ornament
32397 Old World Christmas
Introduced 2019
Size: Approx. 2 X 2 X 3.5"
Includes Free Gift Box (may be plain box)
Made of mouth-blown, hand-painted glass
Moonshine is known by many names, such as white lightning, mountain dew, and hooch. Moonshine is an alcohol made illegally, most known for being made in the hills of the Appalachian Mountains. Moonshiners have gone to great lengths to hide from the law since the prohibition days.