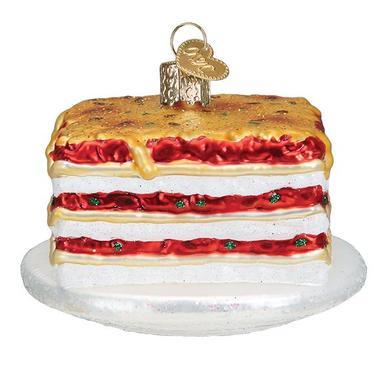 Lasagna 32401 Old World Christmas Ornament
Lasagna Christmas Ornament
32401 Old World Christmas
Introduced 2019
Size: Approx. 2.5 X 3.5 X 3.5"
Includes Free Gift Box (may be plain box)
Made of mouth blown, hand painted glass
Lasagna is a classical Italian dinner dish and a pasta and cheese lover s dream come true! Family recipes are passed down from generation to generation to create the most perfect combination of pasta, cheese, sauce, meat and spices. This ornament looks so delicious you may be tempted to take a bite!