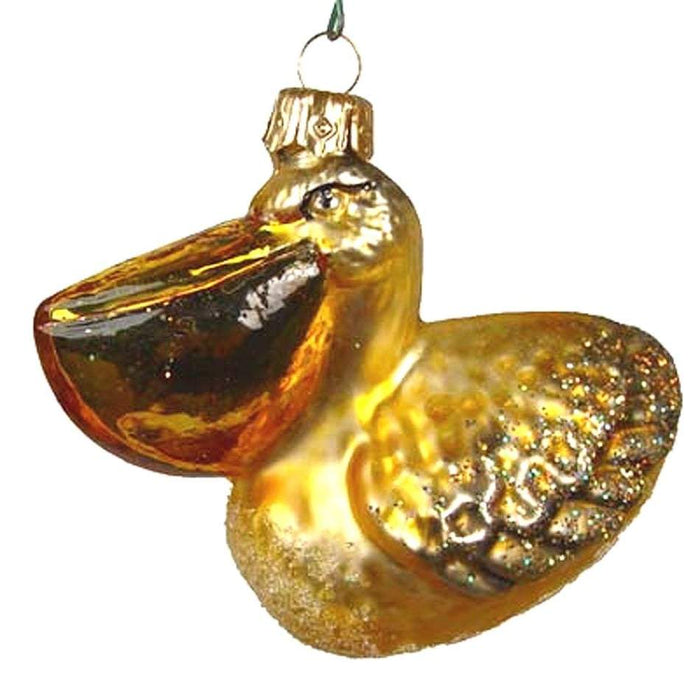 Pelican Christmas Ornament from Varsovia of Poland
Pelican Christmas Ornament
K190 Varsovia of Poland
Size: Approximately 4" to top of hanger.
Assorted color variations (both very similar), ornament available will be shipped.
Free gift box (plain) included.
Each exquisite piece is mouth blown and hand decorated by master craftsmen in Poland where the tradition of glass blowing reaches back a millennium.
Make this magical gem a cherished part of your Christmas tradition!