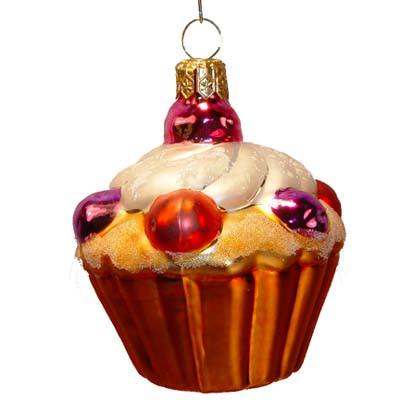 Cupcake Christmas Ornament from Varsovia of Poland
SKU
K139-varsovia-cupcake
Cupcake Christmas Ornament from Varsovia of Poland
Cupcake Ornament is 2 1/2" in width and 2 3/4" in ht. The base is gold with silvery white, red, pinks and purple accents and a sprinkling of glitter and topped with a cherry!
Each exquisite piece from Varsovia is made in Poland. Mouth blown and hand decorated by master craftsmen where the tradition of glass blowing reaches back a millennium.
Make this magical gem a cherished part of your Christmas tradition!
Free gift box (plain) included.