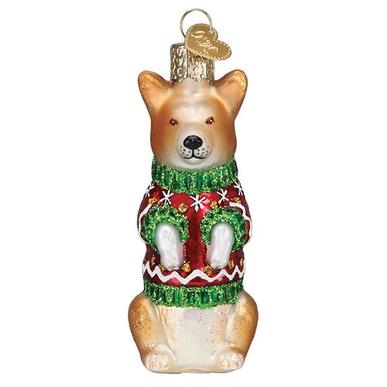 Christmas Corgi OId World Christmas Ornament 12558
SKU
12558-christmas-corgi
Christmas Corgi Christmas Ornament
12558 Old World Christmas
Introduced 2019
Size: Approx. 1.5 X 1.75 X 3.5"
Includes Free Gift Box (may be plain box)
Made of mouth blown, hand painted glass
Woof, Woof! Merry Christmas from the Christmas Corgi! Christmas becomes even more magical and blessed with the addition of a Corgi dog. Man s best friend brings energy, affection and companionship to this sacred time of the year.