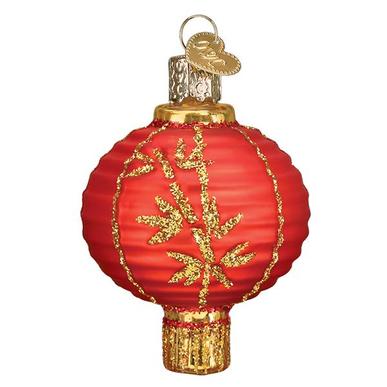 Chinese Lantern Old World Christmas Ornament 32405
SKU
32405-chinese-lantern
Chinese Lantern Christmas Ornament
32405 Old World Christmas
Introduced 2019
Size: Approx. 2 X 2 X 2.75"
Includes Free Gift Box (may be plain box)
Made of mouth-blown, hand-painted glass
A work of art, Chinese lanterns are made of bright colored paper or silk, most commonly red and used for decoration. Artist will decorate each lantern with Chinese art or calligraphy motifs. A candle can be placed inside sky lanterns to create a beautiful floating lantern to light up the sky.