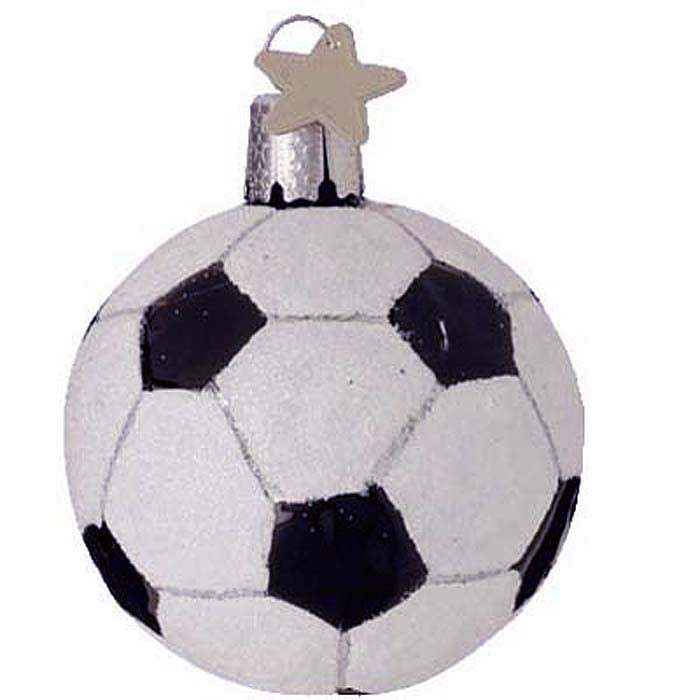 Kicks! Soccer Ball Christmas Ornament
SKU
801906-kicks-soccerball
Kicks! Soccer Ball Glass Christmas Ornament from Santa Klaus & Company? 
Great ornament for your sports fan!
Size: Approximately 2"in width.
Material: Mouth blown, hand painted glass.
This Kicks! soccer ball ornament was made in the traditional style of mouth blown ornaments and hand painted with intricate detail. It has the "SKC" star shaped medallion attached. SKC's symbol of excellent design. Ornament not produced in Germany.
Santa Klaus & Co was a division of Inge-Glas. All the Santa Klaus & Co ornaments are now retired and no more forth coming.
Kicks! This ornament would make a great birthday party favor for your little sports fan.
Ornament in retired - only a few left!