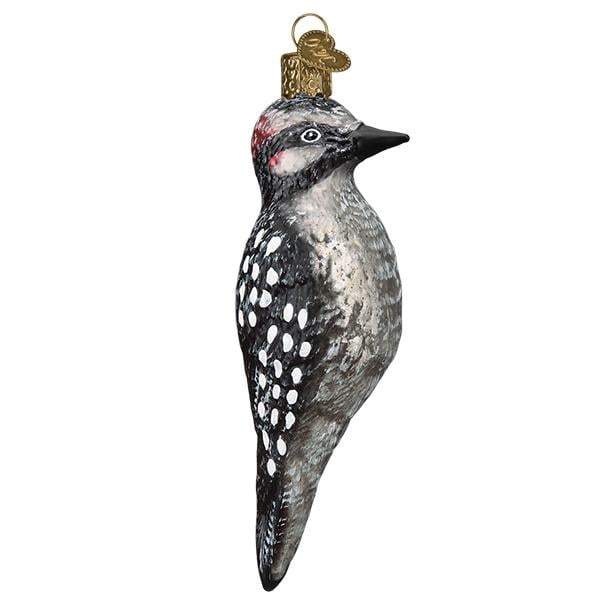 Vintage Hairy Woodpecker 51004 Old World Christmas Ornament
SKU
51004-Vintage-Hairy-Woodpecker
Vintage Harry Woodpecker Ornament
51004 Old World Christmas
Introduced 2019
Size: Approx. 1.75 X 1.75 X 5 "
Includes Free Gift Box (may be plain box)
Made of mouth-blown, hand-painted glass. 
Inspired by our favorite forest friends, the Vintage Woodland Collection is made from blown glass and decorated to replicate the mercury finish of traditional Victorian ornaments. With their rustic charm and simple beauty, these pieces invite the seasonal spirit of the natural world into your home.