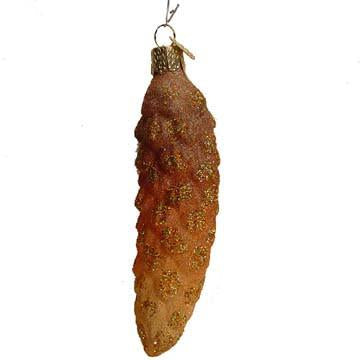 Glistening Pinecone 48028 Ornament Old World Christmas
SKU
48028-glistening-natural-cone
Glistening Pinecone Christmas Ornament
48028
4 1/2"
Old World Christmas
Free gift box included. (may be plain box)
This ornament is retired
Beautiful slender pinecone in shades of brown and gold, covered in shimmering glitter.
Natural Glistening Cone: Growing on majestic firs and pine trees, cones are natural decorations. They were among the very first molded glass ornaments made. Cones were believed to be symbols of motherhood and fertility, so they were given to brides to hang on their Christmas trees.