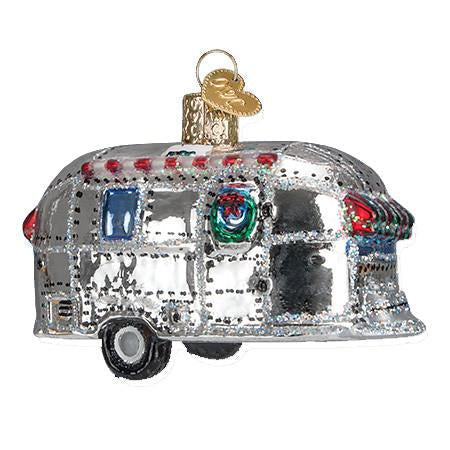 Vintage Trailer 46053 Old World Christmas Ornamenty
SKU
46053-vintage-trailer
Vintage Trailer Christmas Ornament
46053 Introduced 2015
Old World Christmas
Size:  3.5"
Free gift box included. (may be plain box)
Travel trailers are becoming more popular. Since they are towed behind a vehicle, they provide a "home away from home" that is comfortable and safe, no matter where the road leads. This glass ornament makes a great gift for any travel enthusiast.
Each figural glass ornament produced for The Merck Family's Old World Christmas is hand crafted in age-old tradition using the same techniques that originated in the 1800's. Molten glass is mouth-blown into finely carved molds available only to the Merck Family's Old World Christmas, before a hot solution of liquid silver is poured inside. The ornaments are then hand-painted and glittered in a series of labor-intensive steps to achieve the beautiful creations.