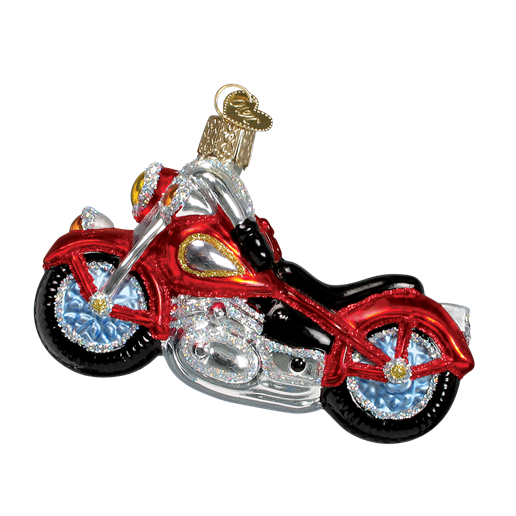 Motorcycle 46008 Old World Christmas Ornament
Motorcycle Christmas Ornament
46008
3 3/4"
Old World Christmas
Free gift box (may be plain box)
Red motorcycle ornament with black and silver touches. Great keepsake for that Harley lover!
This beautiful glass motorcycle ornament was carefully mouth-blown into a finely crafted mold. Then a hot solution of liquid silver was poured inside. Finally, the ornament was delicately hand-painted with many brightly colored lacquers and glitters for you to enjoy!