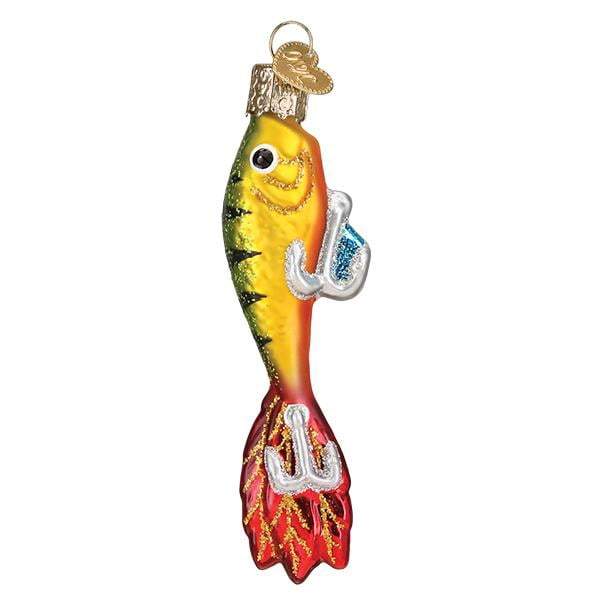 Fishing Lure 44147 Old World Christmas Ornament
Fishing Lure Christmas Ornament
44147 Old World Christmas
Introduced 2019
Size: Approx. 1 X 1.25 X 4.25 "
Includes Free Gift Box (may be plain box)
Made of mouth blown, hand painted glass. 
Hang Tag: Picking the perfect lure to catch the fish of the day is part science, part art but mostly luck. No matter the lure selected or the fish caught, the fisherman is certain to embellish the size and fight of his catch. This ornament is certain to catch the eye of onlookers on your Christmas tree.