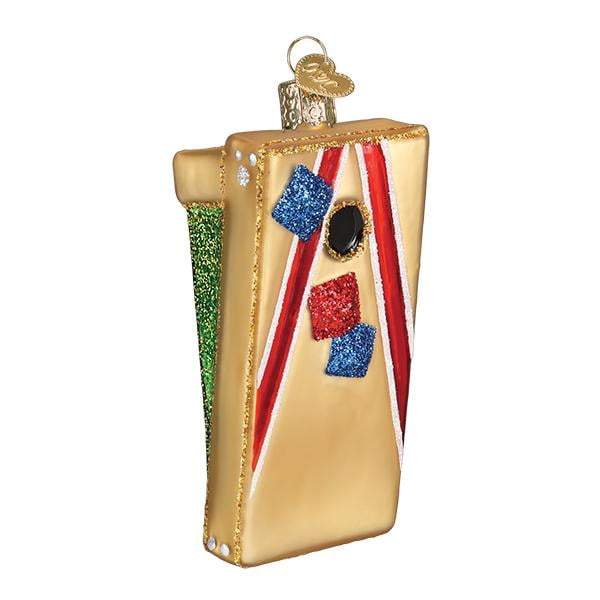 Corn Hole Game44117 Old World Christmas Ornament
Corn Hole Game Christmas Ornament
44117 Old World Christmas
Introduced 2019
Size: Approx. 1.25 X 1.75 X 4"
Includes Free Gift Box (may be plain box)
Made of mouth blown, hand painted glass. 
The lawn game, corn hole has deep roots, dating back to 1883! In the 1970s it began growing in popularity after a popular magazine published instructions for making the boards. Since then, the game has continued to see a resurgence in backyards and at tailgating events. The national championships are even nationally broadcasted.