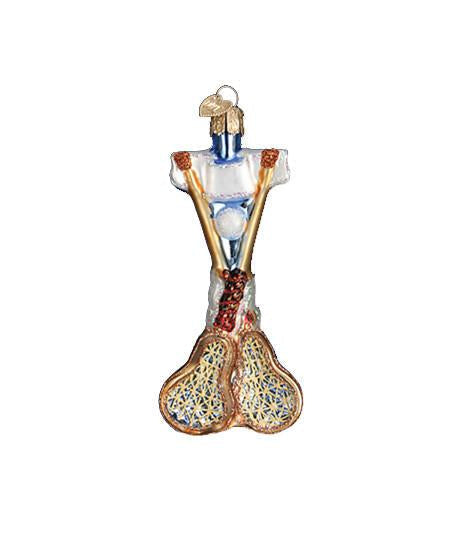 Lacrosse Set 44067 Old World Christmas Ornament
Lacrosse Set Christmas Ornament
44067 Old World Christmas
Size: 4"
Free gift box included. (may be plain box)
Hang Tag: The sport of Lacrosse was developed by Native Americans and named by the French. It is an exciting team sport that requires agility, coordination, and speed. Lacrosse is one of the fastest-growing sports in North America. This glass Lacrosse Set ornament makes a great gift for any player or fan.
Material: Mouth-blown, hand-painted glass.