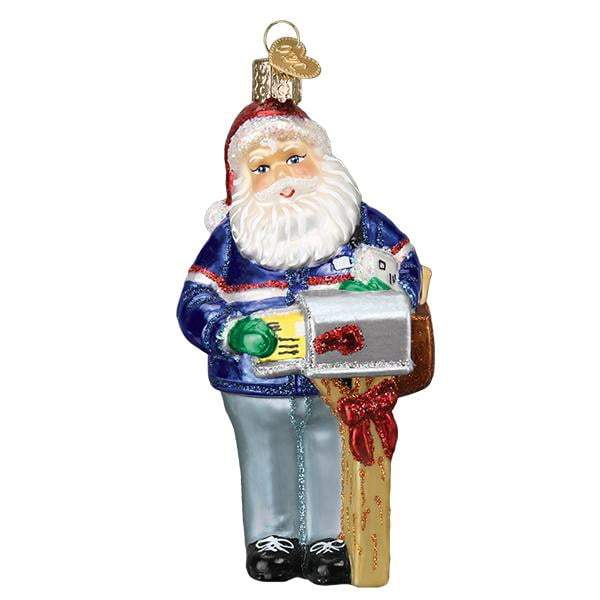 Postman Santa 40308 Old World Christmas Ornament
Postman Santa Christmas Ornament
40308 Old World Christmas
Introduced 2019
Size: Approx. 2.25 X 2.5 X 5"
Includes Free Gift Box (may be plain box)
Made of mouth blown, hand painted glass. 
Children around the world send letters to the North Pole in hopes that Santa will read and grant their wishes. The North Pole is a small community and requires its residents, Santa included, to have many jobs. Santa is the town s postman. He makes sure every letter is delivered and read each day!