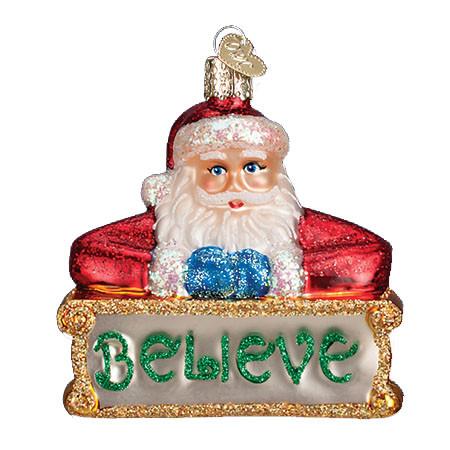 Believe Santa 40262 Old World Christmas Ornament
Believe Santa Christmas Ornament
40262 Old World Christmas
Size: 3.35"
Free gift box included. (may be plain box)
Hang Tag: Santa Claus is based on a real person, St. Nicholas, and he represents the true spirit of generosity. It is said that Santa Claus and the magic of Christmas will always exist as long as one believes!
Each figural glass ornament produced for The Merck Family's Old World Christmas is handcrafted in age-old tradition using the same techniques that originated in the 1800's. Molten glass is mouth-blown into finely carved molds available only to the Merck Family's Old World Christmas, before a hot solution of liquid silver is poured inside. The ornaments are then hand-painted and glittered in a series of labor-intensive steps to achieve the beautiful creations.