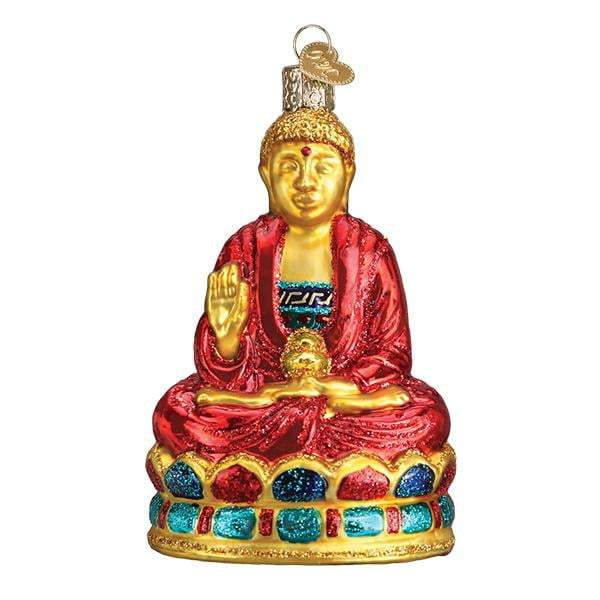 Buddha 36257 Old World Christmas Ornament
Buddha Christmas Ornament
36257 Old World Christmas
Introduced 2019
Size: Approx. 2.5 X 2.75 X 4.25 "
Includes Free Gift Box (may be plain box)
Made of mouth-blown, hand-painted glass
Buddha is a very holy person in Buddhism. The word Buddha means enlightened one. Buddhists believe that the Buddha was enlightened, which means that he knew all about how to live a peaceful life and how to not to suffer in an afterlife.