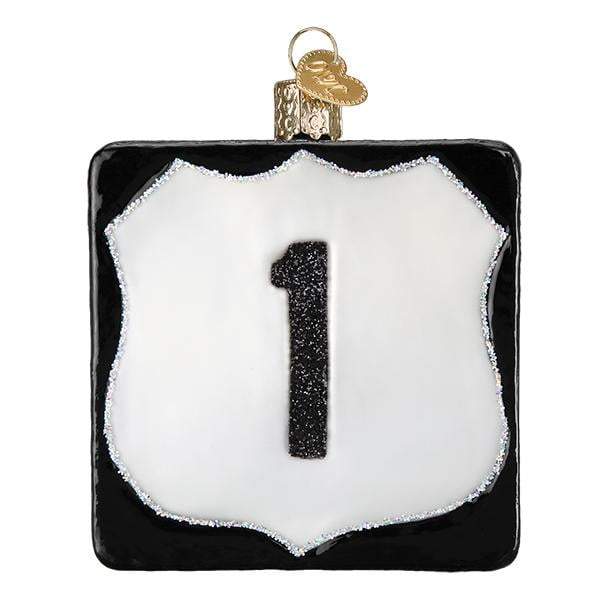 Route 1 36255 Old World Christmas Ornament
Route 1 Christmas Ornament
(road sign)
36255 Old World Christmas
Introduced 2019
Size: Approx. 0.75 X 3 X 3.5"
Includes Free Gift Box (may be plain box)
Made of mouth blown, hand painted glass
This famous road, built in 1920 s, runs 2,369 miles from Fort Kent, Maine at the Canadian border south to Key West, Florida making it the longest north-south road in the U.S. The highway connects most cities of the East Coast including Miami, Washington D.C, Philadelphia, NYC and Boston.