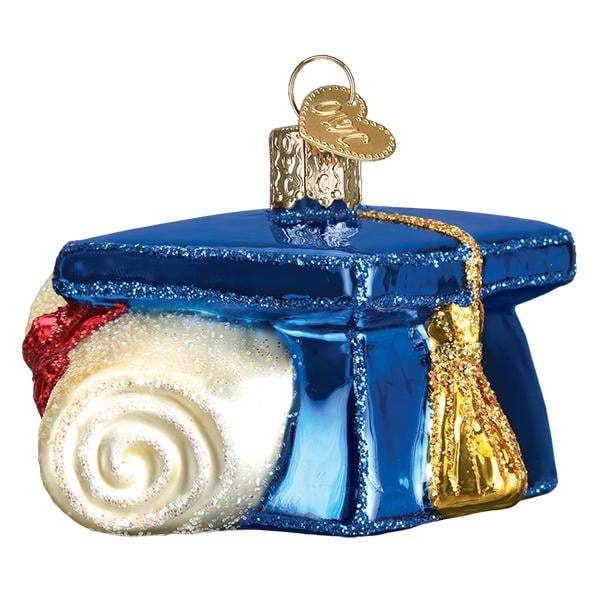 Mortarboard 36254 Old World Christmas Ornament
Mortarboard Ornament
(graduation cap)
36254 Old World Christmas
Introduced 2019
Size: Approx. 2 X 3 X 3"
Includes Free Gift Box (may be plain box)
Made of mouth-blown, hand-painted glass
The graduation cap is called a mortarboard. Its name comes from its similarity in appearance to a mortarboard used by masons. Despite its goofy name and odd look, there are fewer prouder moments than wearing a mortarboard to receive a diploma. Celebrate your graduate s achievements with the mortarboard ornament.