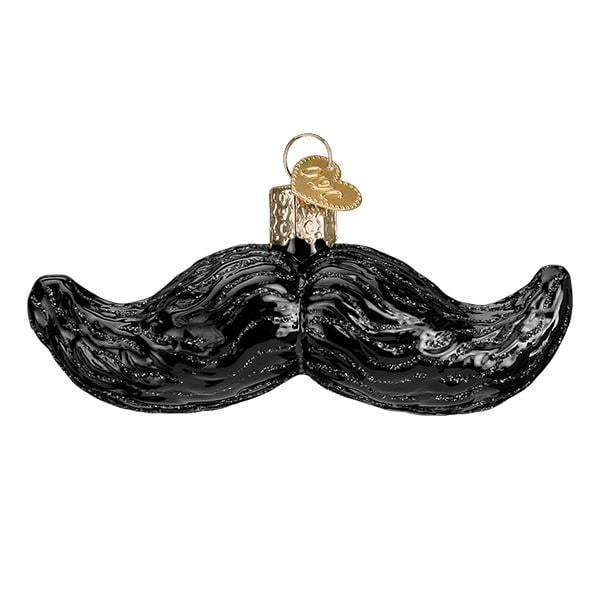 Mustache Old World Christmas Ornament
Mustache Christmas Ornament
36249 Old World Christmas
Introduced 2019
Size: Approx. 1.25 X 1.5 X 3.75"
Includes Free Gift Box (may be plain box)
Made of mouth blown, hand painted glass
Facial hair above the lip comes in and out of style. The handlebar mustache got its name for its resemblance to a bicycle handlebar. Most popular during the Wild West Days, the handlebar mustache has made a comeback in the 21st century.