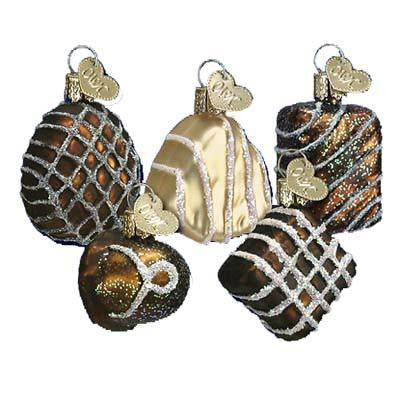 Assorted Chocolates Christmas Ornament 36051 Old World Christmas Set of 6
SKU
36051-chocolates-set-6
Assorted Chocolates Christmas Ornament
Set of 6 (one each of chocolate pictured plus another of whatever is available)
36051
This ornament is retired.
1 1/2" to 1 3/4"
Old World Christmas
(Though not adequately seen in the picture, one of the dark chocolates has glittering with a greenish/bluish tint....like a minty chocolate candy)
For centuries, legends have claimed that eating chocolate instilled strength, health, faith, and passion in those who ate it. Magical properties were attributed to chocolate. Today, chocolate is still revered as an icon of love and devotion and eating chocolate remains part of many holiday traditions. Works for me!