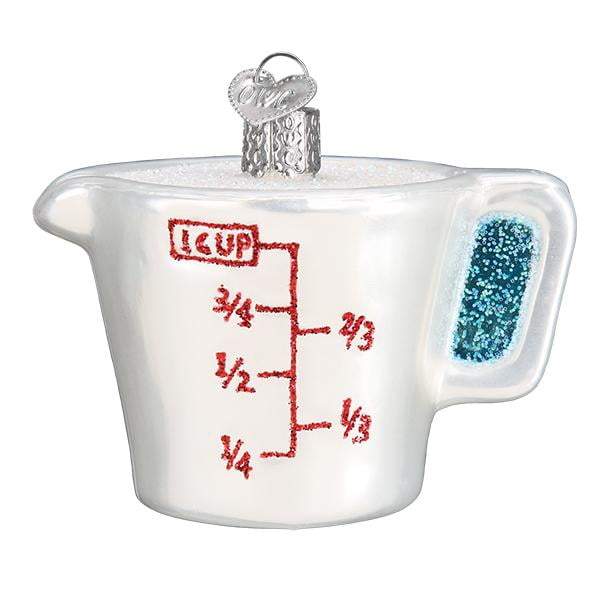 Measuring Cup 32392 Old World Christmas Ornament
Measuring Cup Christmas Ornament
32392 Old World Christmas
Introduced 2019
Size: Approx. 2.5 X 2.5 X 3.25"
Includes Free Gift Box (may be plain box)
Made of mouth blown, hand painted glass
A pinch of this and a dash of that can change a recipe. Home cooks and chefs alike trust measuring cups for main ingredients to ensure their dishes have precisely the right amount of ingredients. The kitchen is the heart of the home throughout the year but provides an extra dose of love throughout the holiday season.