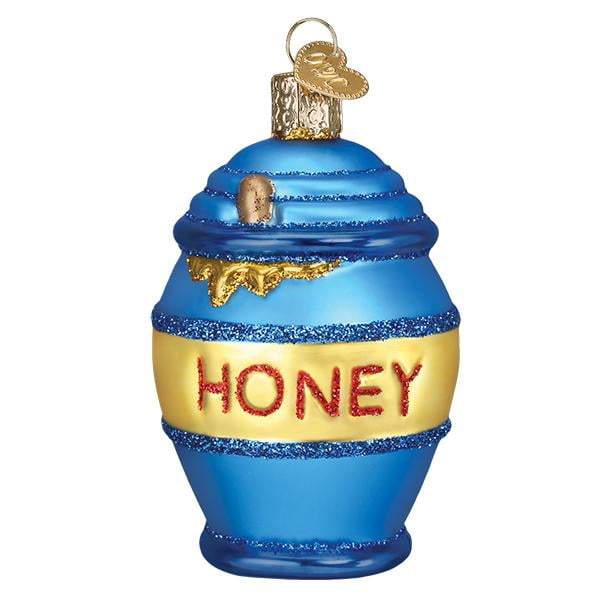 Honey Pot 32391 Old World Christmas Ornament
Honey Pot Christmas Ornament
32391 Old World Christmas
Introduced 2019
Size: Approx. 2 X 2 X 3.25"
Includes Free Gift Box (may be plain box)
Made of mouth blown, hand painted glass
Bees have to work tirelessly to create honey. Honey is first mentioned in the Book of Exodus in the Bible, and is often linked as a sweet, pleasant and comfortable things, such as the Land of milk and honey. The honey pot allows humans to store, stir, and serve the sweetness of nature in the kitchen.