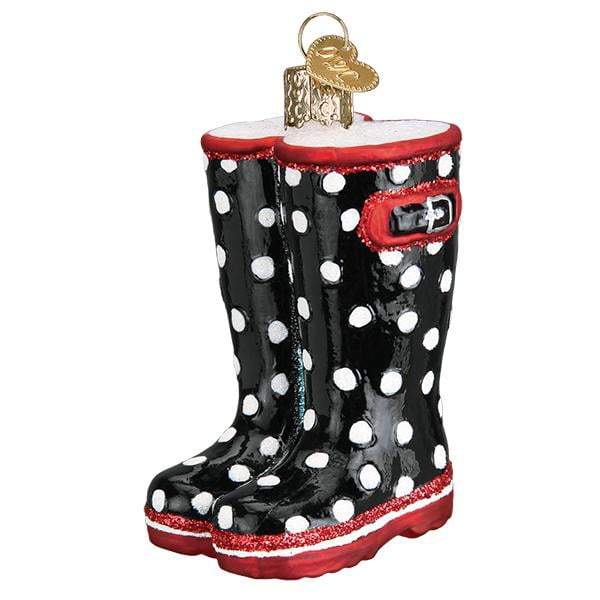 Rubber Boots 32389 Old World Christmas Ornament
Rubber Boots Christmas Ornament
32389 Old World Christmas
Introduced 2019
Size: Approx. 2 X 2 X 3.25"
Includes Free Gift Box (may be plain box)
Made of mouth blown, hand painted glass
There is no need to sing, Rain, rain, go away! when wearing rubber rain boots! Jump in puddles, search for worms or tackle a list of chores without the fear of wet or dirty feet! It is believed the Duke of Wellington asked his shoemaker to create the first pair of rain boots.