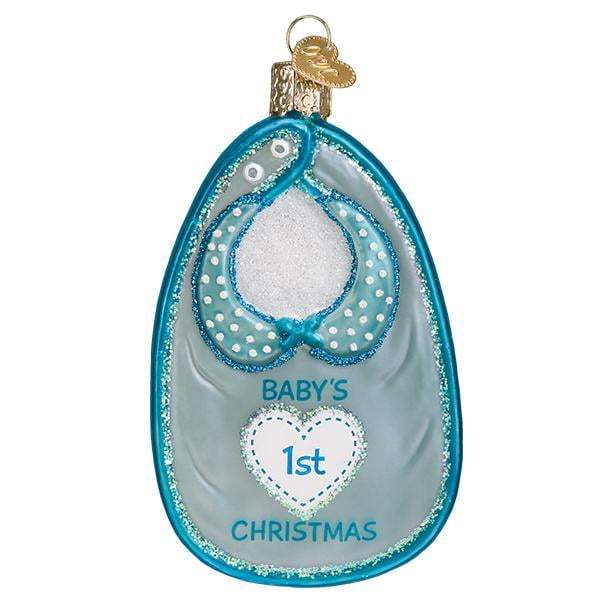 Blue Baby Bib 32385 Old World Christmas Ornament
Blue Baby Bib Christmas Ornament
32385 Old World Christmas
Introduced 2019
Size: Approx. 0.5 X 2.25 X 4"
Includes Free Gift Box (may be plain box)
Made of mouth-blown, hand-painted glass
Welcome to the world little one! A baby is a true miracle to be celebrated. Love and joy will bound at Christmas with children around. Rejoice in the firsts of baby s life, especially baby s first Christmas. Create traditions to cherish throughout the child s life.