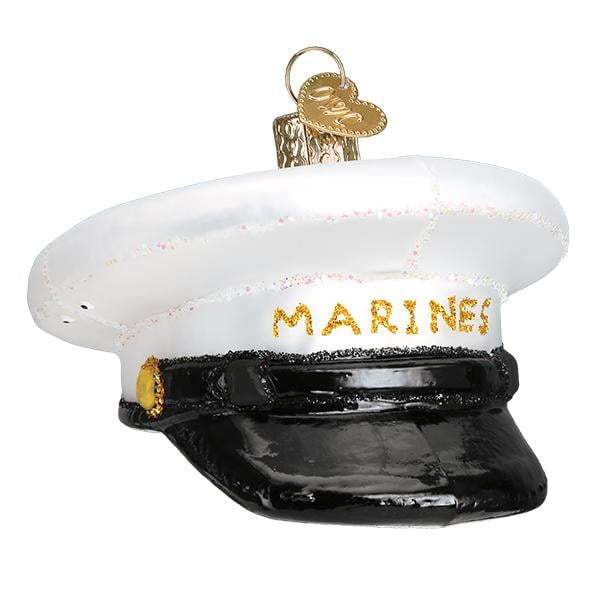 Marine's Cap 32378 Old World Christmas Ornament
Marine's Cap Christmas Ornament
32378 Old World Christmas
Introduced 2019
Size: Approx. 1.75 X 2.25 X 2.75"
Includes Free Gift Box (may be plain box)

Made of mouth blown, hand painted glass
The United States Marine Corps proudly conducts amphibious operations around the globe. Although many uniformed professions include a peaked cap, the Marine Cap is easily one of the most recognized symbols of the USMC. Semper Fidelis. Honor the Marine in your life with the Marines Cap ornament.