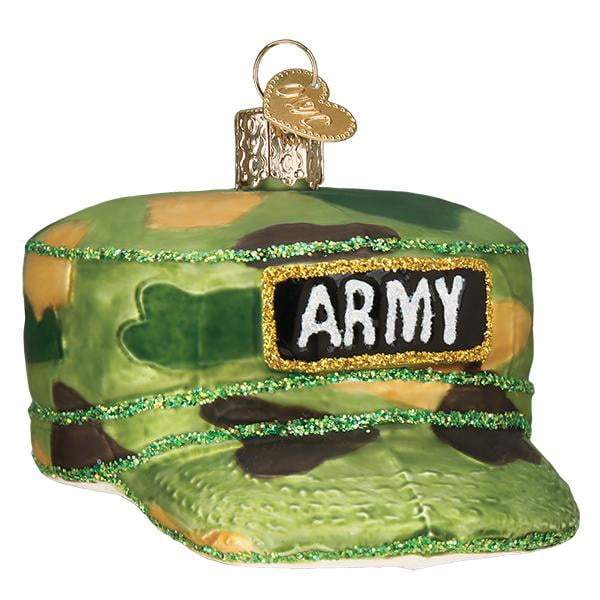 Army Cap 32376 Old World Christmas Ornament
Army Cap Christmas Ornament
32376 Old World Christmas
Introduced 2019
Size: Approx. 2 X 2.5 X 3.25"
Includes Free Gift Box (may be plain box)
Made of mouth blown, hand painted glass
The United States Army is the oldest and most senior branch of the U.S. military, founded in 1775. The Army participates in conflicts worldwide and is the major ground-based offensive and defensive force for the U.S. Soldiers active and retired proudly wear their Army cap to show their allegiance and love for country.