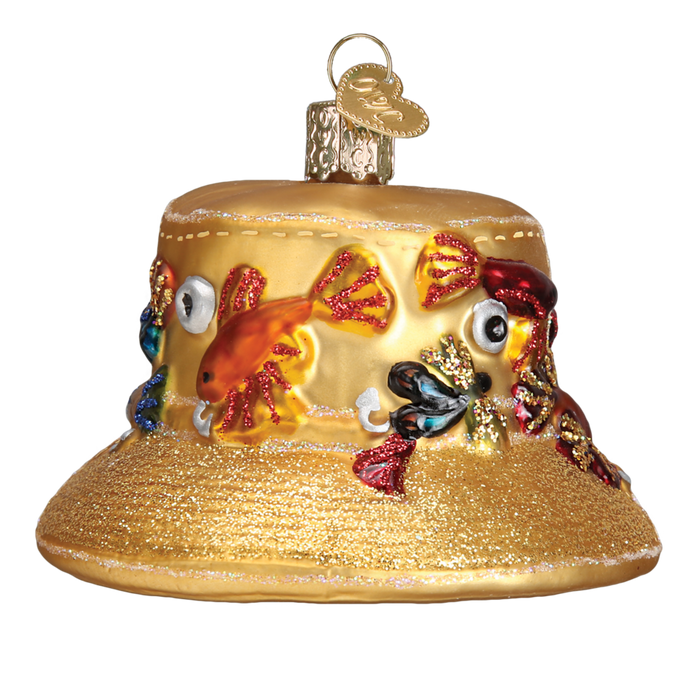 Fisherman's Hat 32250 Old World Christmas Ornament
Fisherman's Hat Christmas Ornament
32250 Old World Christmas
Size: 3.5"
Material: Mouth-blown, hand-painted glass.
Free Gift Box Included (may be plain box)
Introduced 2016
This ornament is retiredd.
Hang Tag: The Fisherman's Hat traces back to the 1900s in Ireland. Fishermen and farmers created the hats for protection from the rain. The hats are still popular because they are easy to clean and reshape and also waterproof. Today's hat allows a fisherman to store ties and lures without worry of being stuck by the hook.