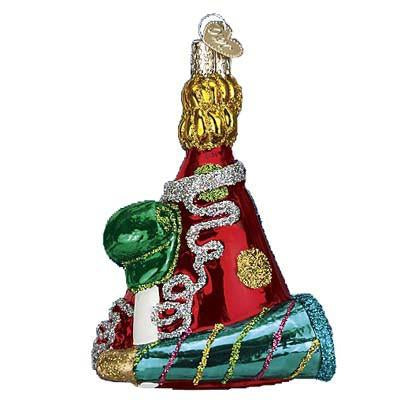 Party Hat Old 32148 World Christmas Ornament
Party Hat Christmas Ornament
32158  Old World Christmas
Introduced 2011
Measures approximately 3 3/4"
Free Gift Box Included (may be plain box)
This ornament is retired
Made of mouth blown, hand painted glass.
This delightful glass ornament represents one of our favorite traditions - celebrating with a party, complete with colorful hats! This ornament was carefully mouth-blown, hand silvered, and then finally hand-decorated with brightly colored lacquers and sparkling glitters for you to enjoy!
The red one shaped party hat is decorated with multicolored glittered polka dots and horn and noisemaker.