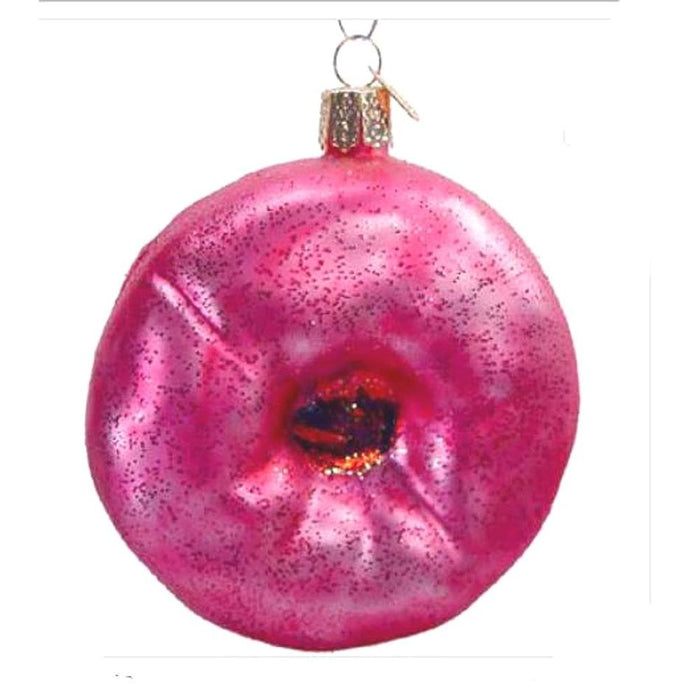 Pink Frosted Donut Old World Christmas Ornament 32057
SKU
32057-frosted-donut-pink
Pink Frosted Donut Christmas Ornament
Old World Christmas, 32057
Pink or White, 3 3/4" to top of hanger.
Ornament does not come in a box
Delicious looking donuts! Pink frosted donut with pink glittering.
Back of donut is nicely brown.
Large ornament, just about the size of a real donut!
Historians aren't sure who invented the first doughnut, but all agree that the fried delicacy with the hole in the center is delicious. Whether served at breakfast or coffee break, few sweets are as tempting as the doughnut.
This traditional and beautiful glass Frosted Donut ornament was carefully mouth-blown into a finely crafted mold. Then a hot solution of liquid silver was poured inside. Finally, it was delicately hand-painted and glittered for you to enjoy and cherish as a holiday heirloom!