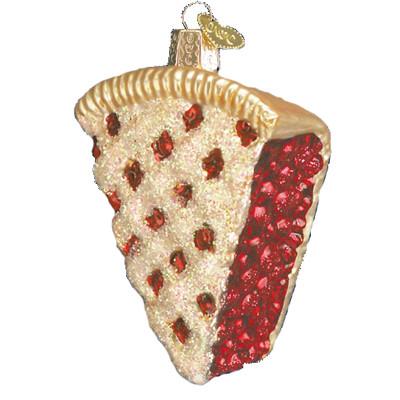 Piece of Cherry Pie 32018 Old World Christmas Ornament
Piece of Cherry Pie Christmas Ornament
Old World Christmas, 32018
Free gift box. (may be plain box_=)
Ornament looks like a slice of cherry pie with lattice style golden brown crust, glitter looks like sparkling sugar, deep red cherries. Delicious!
Ornament measures approximately 3 1/2" in length and is made of mouth blown, hand painted glass by skilled craftsmen.
Wild cherries are indigenous to the North American continent making cherry pie a truly American dessert. To show off the colorful filling, the cherry pie is usually made with a lattice crust. The crust looks like basket weaving with its fancy, sugar-frosted crisscrosses.