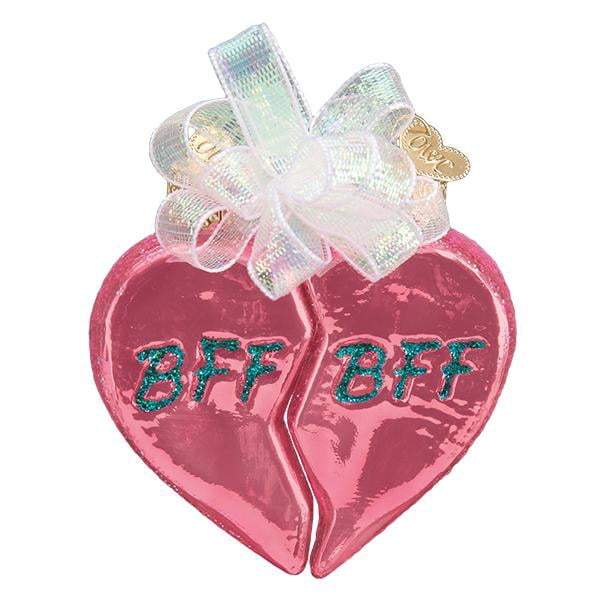 BFF Hearts 30054 Old World Christmas Ornament
BFF Hearts Christmas Ornament
30054 Old World Christmas
Introduced 2019
Size: Approx. 0.75 X 1.5 X 2.75"
Includes Free Gift Box (may be plain box))
Made of mouth blown, hand painted glass
Some friends come and go but a best friend stays with you for life to share trust, interests and experiences. Sometimes years can pass between visits and yet it feels as though you never skipped a beat. Recognize and remember your best friend this Christmas by sharing a BBF Heart ornament.
Comes in a pair. Can be used together or separate.