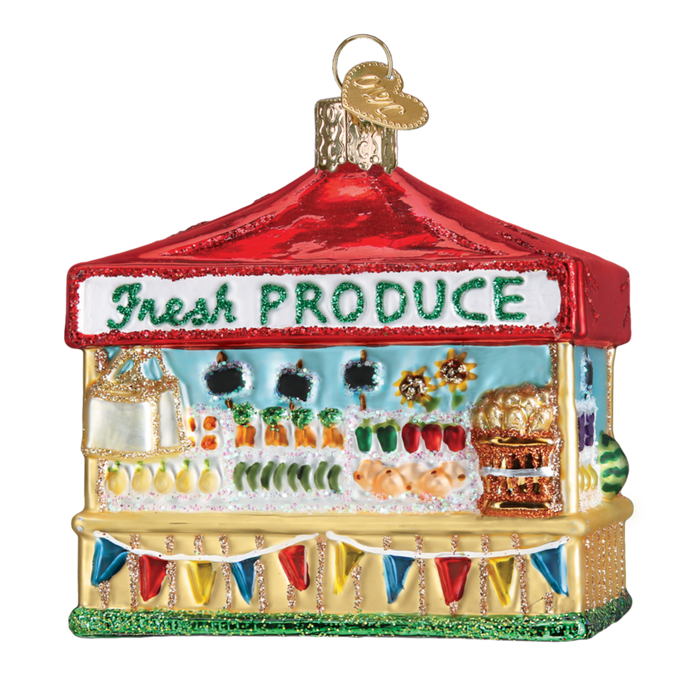 Farmer's Market Stand 28122 Old World Christmas Ornament
SKU
28122-Farmer's-Market-Stand
Farmer's Market Stand Girl Ornament
28122 Old World Christmas
Introduced 2019
Size: Approx. 2 X 3.5 X 3.75"
Includes Free Gift Box (may be plain box)
Made of mouth-blown, hand-painted glass
Farmers harvest the fruits of their labor then travel to towns and cities to provide city dwellers with fresh produce. Roadside stands entice folks passing by with delicious fresh food, flowers and more. Farmer's markets have gained incredible popularity in the last decades, recreating a farm-to-table connection.