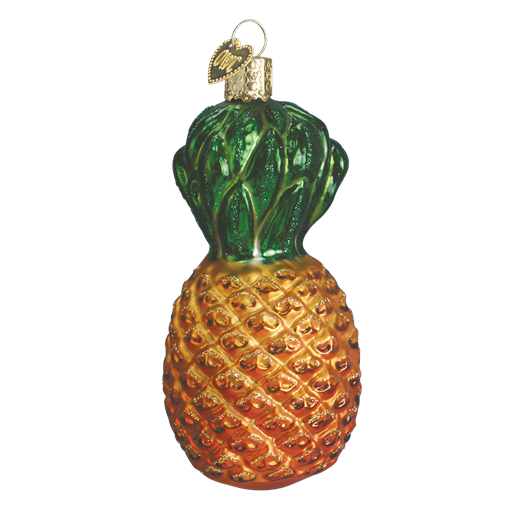 Pineapple 28013 Old World Christmas Ornament
Pineapple Christmas Ornament
28013 Old World Christmas
4"
Mouth-blown, hand-painted, glass Christmas ornament from Merck Family's Old World Christmas.
Includes Free Gift Box (may be plain box)
Pineapples have long symbolized friendship and graciousness. They were hung on front doors or gateposts as signs of hospitality and welcome. People eventually began carving designs of pineapples into their doorways to welcome friends or even strangers into their homes.