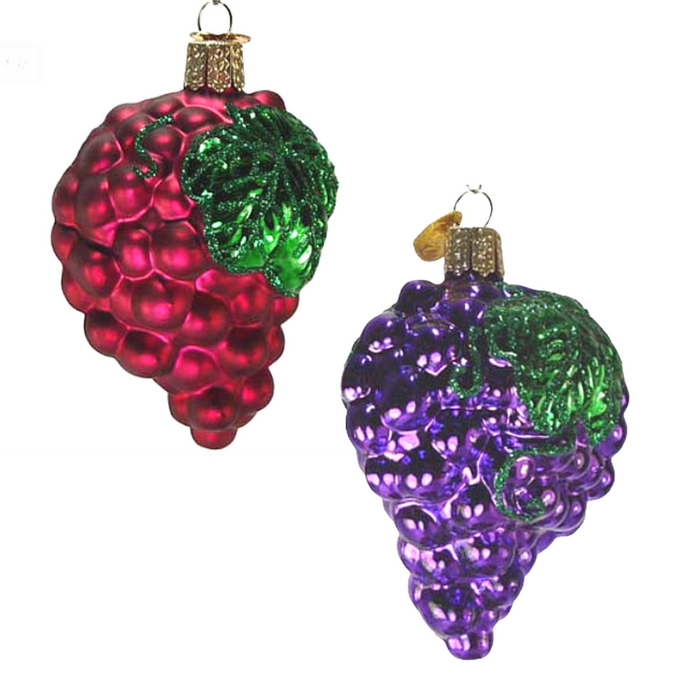 Purple Grapes 28004 Old World Christmas Ornament Assorted
SKU
28004-grapes-asst-no-choice
Purple Grapes Christmas Ornament - Assorted

28004
3 1/4"
Old World Christmas
This ornament is retired.
Free gift box, may be white.
Cluster of purple grapes with green leaves. Assorted styles with one more of a reddish matte color and the other shiny purple. Ornament available will be shipped.

Grape ornaments are traditional symbols of friendship. Not only is the giving of a grape ornament a pledge of friendship, it is also symbolic of sharing a friendly glass of wine.
This traditional and beautiful glass ornament was carefully mouth-blown into a finely crafted mold. Then a hot solution of liquid silver was poured inside. Finally, it was delicately hand-painted and glittered for you to enjoy and cherish as a holiday heirloom!