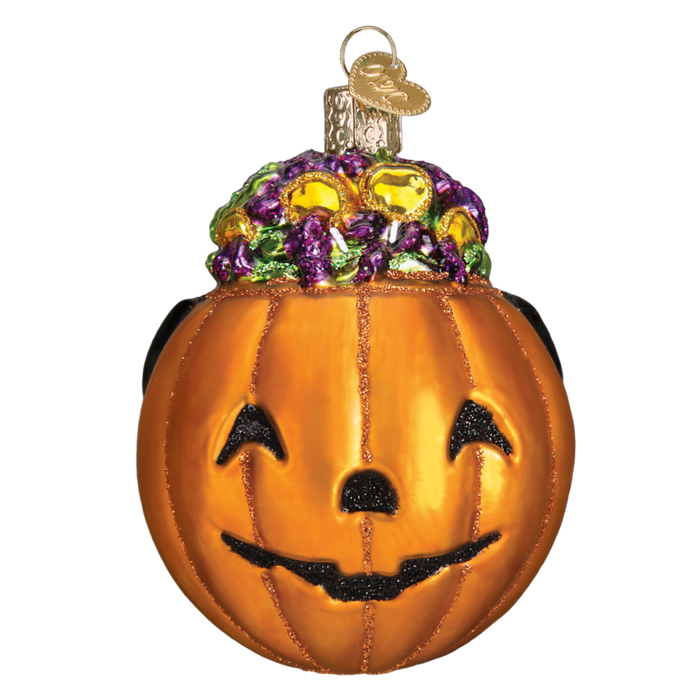 Trick-or-Treat 26083 Old World Christmas Ornament
Trick or Treat Christmas Ornament
26083 Old World Christmas
Introduced 2018
Includes Free Gift Box (may be plain box)
Looks like plastic pumpkin kids take to trick or treat.
Made of mouth blown, hand painted glass.  Ornament measures approximately 3 1/4"
During the ancient celebration of Samhain, the Celts would drive away evil spirits by preparing tables filled with delectable food. The Irish later created the Legend of Stingy Jack & the Devil, in which Jack is eternally doomed to haunt the world. In order to keep evil spirits away, folks in the US put embers in carved turnips and later pumpkins. Boo!