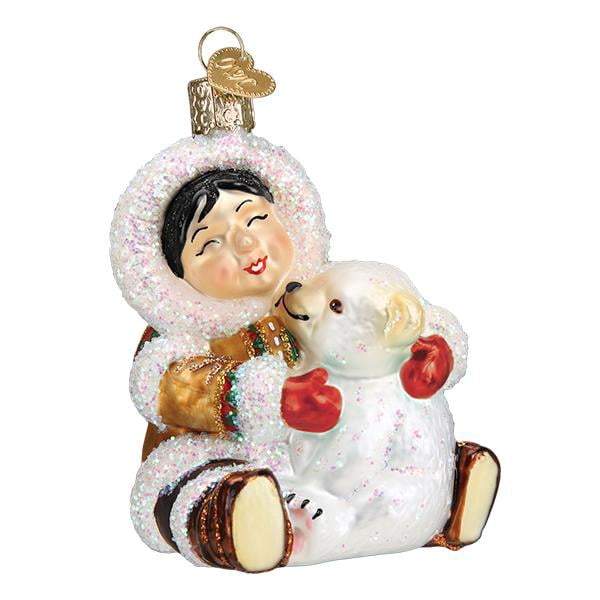 Eskimo Giggles 24189 Old World Christmas Ornament
Eskimo Giggles Christmas Ornament
24189 Old World Christmas
Introduced 2019
Size: Approx. 2.25 X 2.25 X 3.25"
Includes Free Gift Box (may be a plain box)
Made of mouth blown, hand painted glass
The bite of the cold winter air is melted away with the wiggles and giggles shared with a furry friend. Eskimo dogs are working members of the family, providing transportation and companionship during the dark winter days.