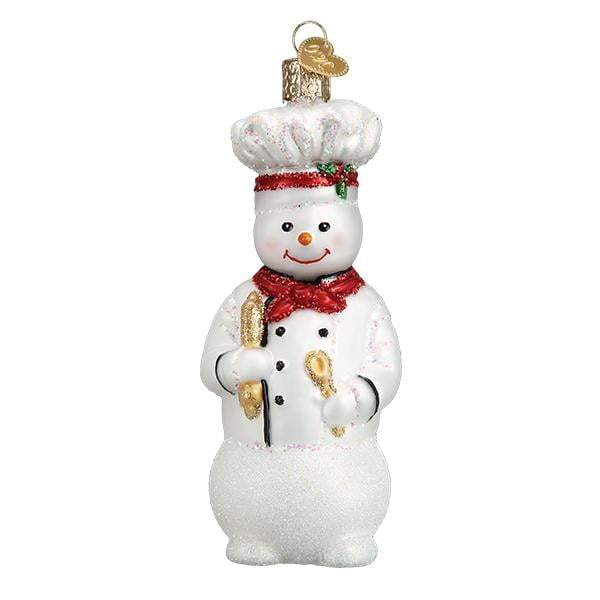 Snowman Chef 24184 Old World Christmas Ornament
Snowman Chef Christmas Ornament
24184 Old World Christmas
Introduced 2019
Size: Approx. 1.5 X 1.75 X 4.5"
Includes Free Gift Box (may be plain box)
Made of mouth-blown, hand-painted glass
Every Snowman Chef recipe includes a dash of magic, a sprinkle of sparkle, and a full cup of joy. Holidays are a time to gather, celebrate and share meals. It would be marvelous to watch the snowman in the front yard waltz into the kitchen to cook.