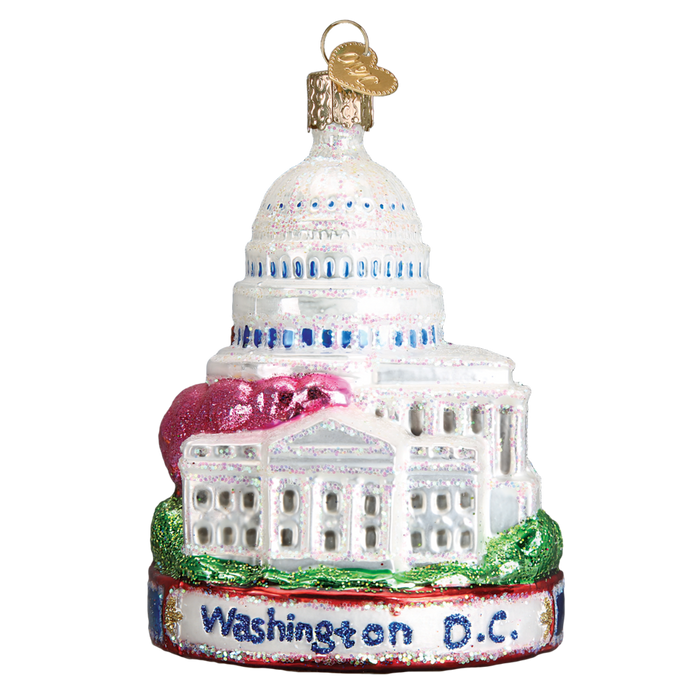 Washington D.C. 20088 Old World Christmas Ornament
SKU
20088-washington-d.c.
Washington D.C. Christmas Ornament
20088 Old World Christmas
Material:  mouth-blown, hand-painted glass
Size: 4.25"
Includes Free Gift Box (may be plain box)
Hang Tag: Millions of people visit the United States capitol each year to see the great and historical sights of the nation. Visitors flock to the Washington Monument, the White House, Lincoln Memorial, Capitol Building and the Smithsonian Museum. One of the most popular attractions each spring is the Cherry Blossom Festival.