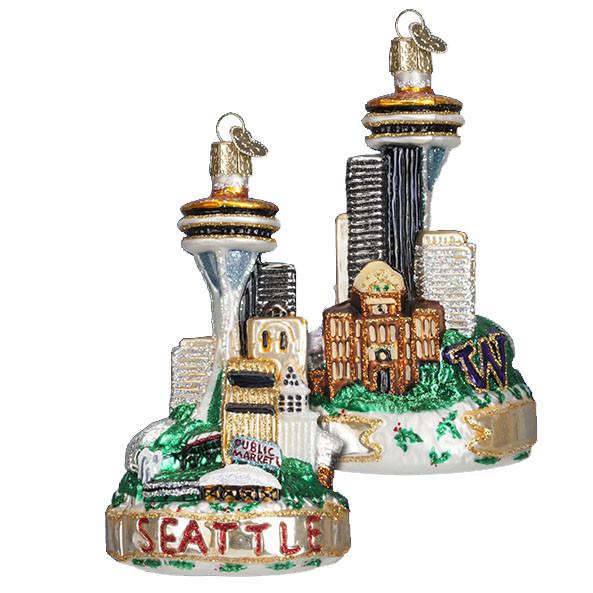 Seattle Skyline 20065 Old World Christmas Ornament
SKU
20065-seattle-skyline
Seattle Skyline Christmas Ornament
Size: 5"
20065 Old World Christmas
Includes Free Gift Box (may be plain box)
Front and back shown in image.
Hang Tag:  Seattle is a major seaport and the largest city in the Northwestern U.S. This unique glass ornament depicts some of the landmarks of this beautiful city. Most notable are the Space Needle and Monorail from the 1962 World's Fair, Pike Place Market, the Smith Tower, and the Experience Music Project.
Each figural glass ornament produced for The Merck Family's Old World Christmas is handcrafted in age-old tradition using the same techniques that originated in the 1800's. Molten glass is mouth-blown into finely carved molds available only to the Merck Family's Old World Christmas, before a hot solution of liquid silver is poured inside. The ornaments are then hand-painted and glittered in a series of labor-intensive steps to achieve the beautiful creations.