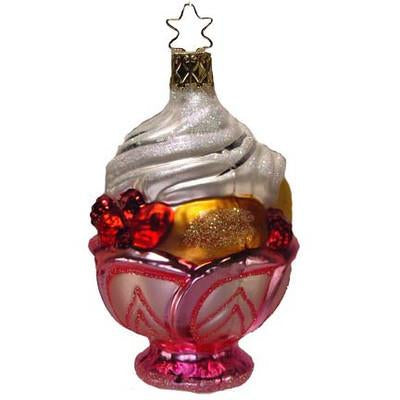 Sweet Sundae Sweet Sundae Pink Dish Ice Cream Retired Ornament Inge-Glas 2-097-06
SKU
2-097-06-sweet-sundae
Sweet Sundae Christmas Ornament
2-097-06
Christmas ornament from Inge-Glas of Germany.
This ornament is retired.
Free plain git box

Sparkling pink dish with ice cream, fruits and topped off with whipped cream.
3 3/4" in size, measured to top of Star Crown
Handcrafted in Germany. Ornament is mouth blown and hand painted in the Inge-Glas® workshop in Neustadt, Germany; a business owned and operated by the Mueller-Blech family for 14 generations, since 1596.