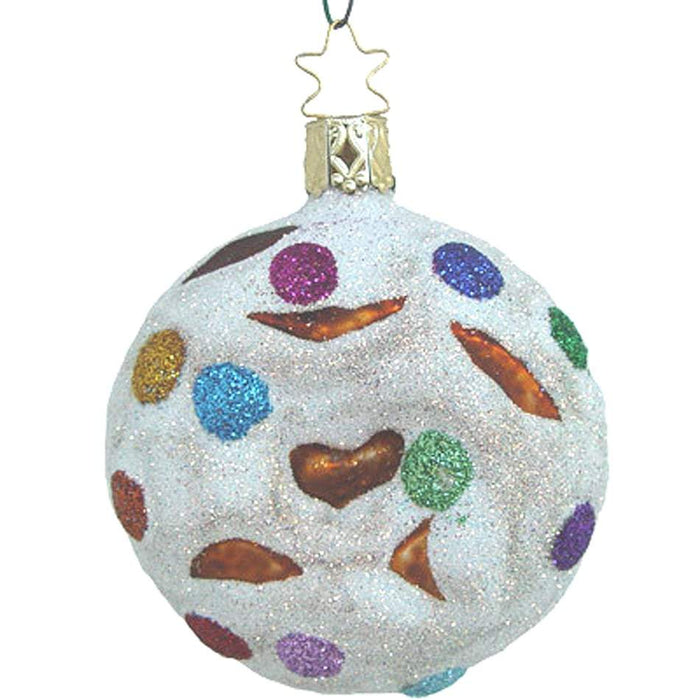 Gumdrop Bagel Retired Christmas Ornament Inge-Glas of Germany 2-096-06
SKU
2-096-06-gumdrop-bagel
Gumdrop Bagel Christmas Ornament
Inge-Glas of Germany
2-096-06
Bagel decorated with white glittered frosting and assorted colored dots. Back is plain.
Ornament made of mouth blown, hand painted, German glass.
Measures approximately 2 1/2" x 3 3/4" x 1 1/4" to top of Star Crown
This ornament is retired.
All Inge-Glas ornaments are mouth blown and hand painted in workshops in Germany, following the centuries-old-tradition. Inge-Glas offers superior Germany quality and true Heirloom treasures.
Free plain gift box