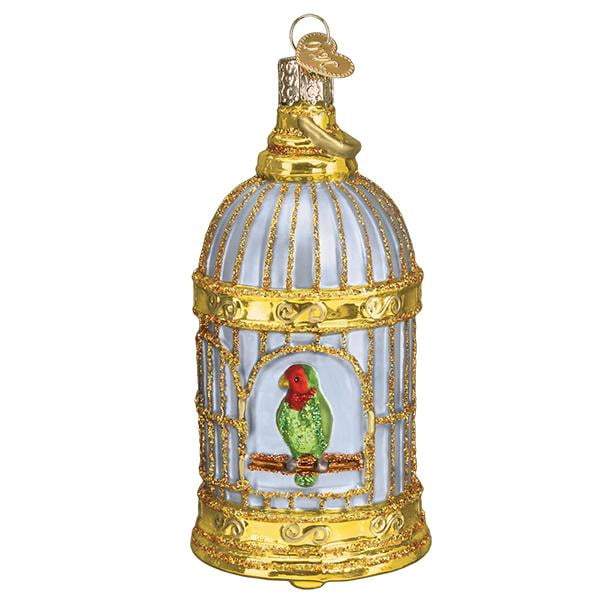 Vintage Bird Cage 16127 Old World Christmas Ornament
SKU
16127-Vintage-Bird-Cage
Vintage Bird Cage Ornament
16127 Old World Christmas
Introduced 2019
Size: Approx. 2 X 2 X 4.25 "
Includes Free Gift Box (may be plain box)
Made of mouth-blown, hand-painted glass
Today, bird cages are used to house birds and for home decor, without the bird. Vintage bird cages are a popular collector s item for bird lovers. If you listen closely, you can almost hear a song being sung by our feathered friend in this lovely vintage cage.