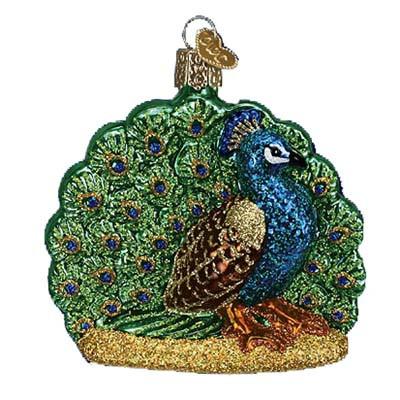 Proud Peacock 16074 Old World Christmas Ornament
Proud Peacock Bird Christmas Ornament
16074 Old World Christmas
**Introduced 2009**
Ornament measures approximately 3 1/4"
Includes Free Gift Box (may be plain box)
Made of mouth-blown, hand painted glass
The Peacock?s grandeur and stateliness are the reasons for its association with royalty. It was believed to guard the Tree of Life, therefore, kings sat upon thrones decorated with peacock motifs. Additionally, the elegant peacock represents beauty, prosperity, love, compassion, and peace.