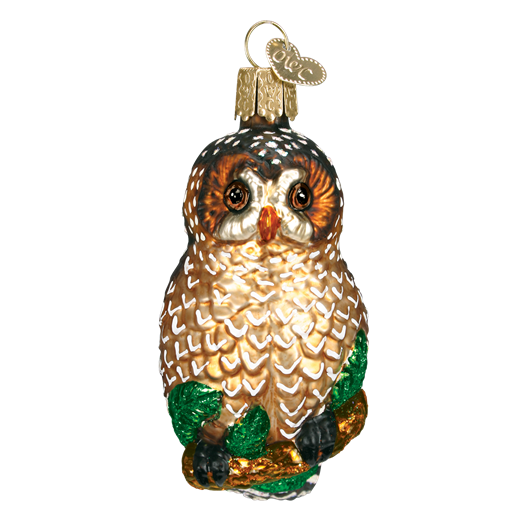 Spotted Owl 16052 Old World Christmas Ornament
Spotted Owl Christmas Ornament
16052 Old World Christmas
Ornament measures approximately 3 1/2"
Free gift box (may be plain box)

Mouth blown, hand painted, glass.
The Spotted Owl is an endangered species that lives in old growth forests of western North America. They have become a powerful symbol for promoting environmental awareness and have been championed by those trying to save ancient forests and the wildlife living within them.