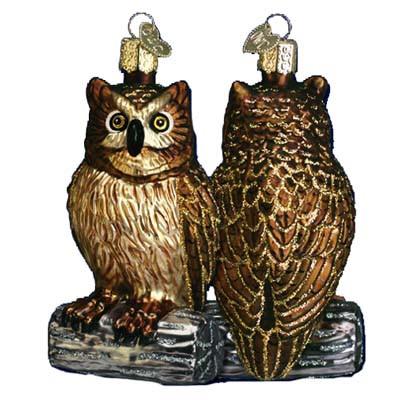 Wise Old Owl 16019 Ornament Old World Christmas
Wise Old Owl Christmas Ornament
16019 Old World Christmas
Measures approximately 4"
Includes Free Gift Box (may be plain box)
Made of mouth blown, hand painted glass. Front and back shown in photo.
Owls are symbols of wisdom because they look so thoughtful and serious. Since they can see in the dark, they represent seeing through the darkness of ignorance. In France, some believe if a pregnant woman hears an owl hoot, she will have a girl. Others believe that the screech owl only calls when rain is on the way.