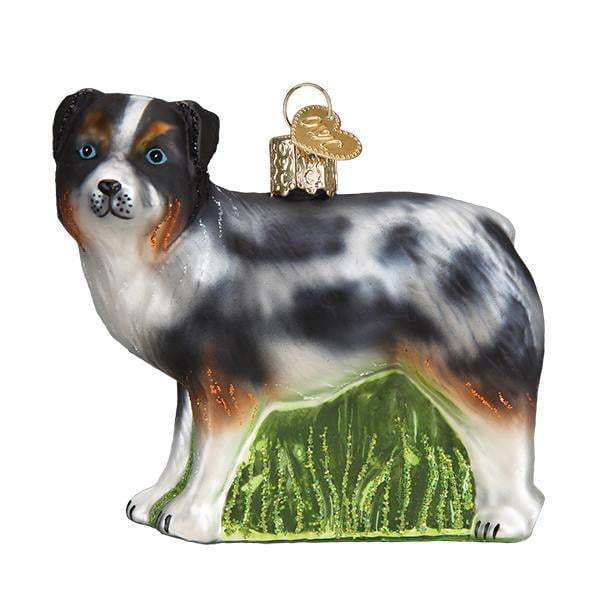 Australian Shepherd 12550 Old World Christmas Ornament
SKU
12550-Australian-Shepherd
Australian Shepherd Christmas Ornament
12550 Old World Christmas
Introduced 2019
Size: Approx. 2 X 3 X 3.25"
Includes Free Gift Box (may be plain box)
Made of mouth blown, hand painted glass
Affectionately known as Aussie, the Australian Shepherd was actually developed on ranches in the United States. Aussies continue to be valued by stockmen for their versatility and trainability. So eager to please, the Australian Shepherd has worked its way into the hearts of countless families around the world.